Welcome to New Transport!
New Transport specializes in non emergency medical transport, hospital releases and more. We cover North King and Snohomish Counties. Door to door service with no shared rides. New Transport has been serving elderly and disabled passengers with mobility aids since 1997.
If you or someone you love uses a wheelchair with no convenient or reliable form of transportation, we can help. Whether you need a ride to your local shopping mall or a long distance trip to visit family for the holidays, we can get you there safely.
Services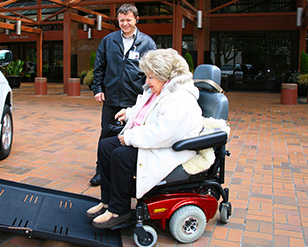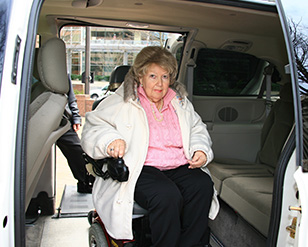 Bring up to 3 extra passengers free of charge
The first 15 mins of wait time are free
No charge for cancellations at least 12 hours before scheduled pick up time
New Transport will serve you door to door with no shared rides
Drivers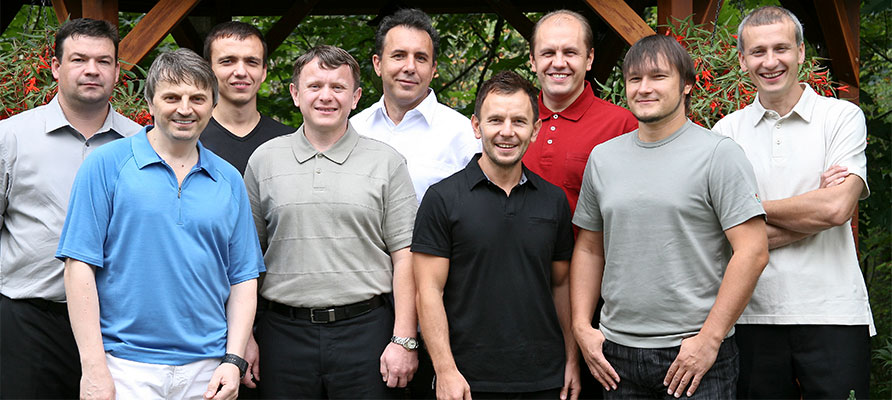 At New Transport, we are very particular about who we choose to represent us as a driver. Besides being over 25 years old and having a clean driving record, we also do a criminal background check and random drug and alcohol screenings. Qualified applicants must then pass Defensive Driving, Customer Service, CPR, and First Aid classes. Overall the drivers who make it on our team are kind and family oriented.
Vehicles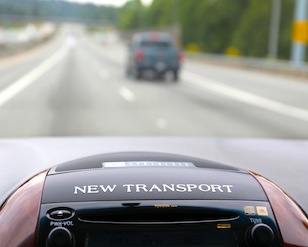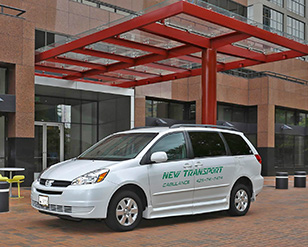 For your maximum comfort, we use non-smoking wheelchair accessible minivans instead of full sized cargo vans or buses. Each van's floor is lowered by 10-12 inches, and also has an integrated kneeling system which reduces the slope of the ramp for easiest access. The manufacturers of this ramp-van conversion do everything possible to keep the original ride quality and smoothness of the minivan.
Please note: Our wheelchair ramps are 30 in. wide and have a 1,000lb capacity.
For your safety we only use the top of the line "Qstraint QRT Deluxe" automatic tightening wheelchair tie-down system. This system`s securing retractors will automatically tighten all slack during travel to make sure your wheelchair will not budge no matter what the road conditions are.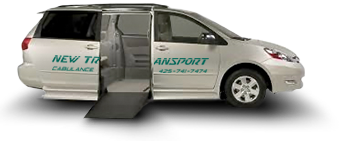 LOW RATES
With no shared rides
by Dave

I rode with New Transport with 2 family members to and from a Seahawks and Kraken game while visiting from out of town. Every step of the process was great, with Valentina quickly providing a quote an...

read more

20 days ago

by Christine

New Transport is the best transport service in the area. Vehicles are clean, drivers are on-time and professional. Price is competitive. They took both me and my husband to many doctors appointments...

read more

8 months ago

by Kenneth McDonald

This company is UNBELIEVABLE. The level of customer care was far beyond being on time with a clean comfortable van, they made our daughter feel like a special person , delivering her to the family par...

read more

a year ago

by M.STALEY

I had a cancellation with a different company, so I went looking for a transportation company that could do same day request for one of my residents who had an appointment with their BH clinician. I w...

read more

a year ago

by Kathie Keasal

Always on time and very helpful. Thank you....

2 years ago